Ram is facing a ambiguous conflict within, with a positive drive, his kids and priya by his side. He stared at priya his lady love holding riya front and pihu crossed her arms around her neck with cady and ryna on either side. Cady is a non stop chatter box he smiled seeing her. Priya's eyes searched here and there, halted on him leaning on the pillar- ram winked, she blushed, he gave a kiss in air seeing her, she composed herself to control the flush of the blood into her cheeks. She conveyed him "app bhi na" through her dove eyes,he smiled seeing her tension. Pihu jumped in his arms. She checked riya slept in her mom's warm embarrass. Ram reminded her of the resignation. She noded yes and headed towards cady's room.
Dayijaan, the elderly lady showered motherly affection, expressed her share of happiness for priya. She does have lot of unanswered and undefined questions,other side priya has lot to ask n a request too. Silence broken between with a much formal conversation to a serious tone. Priya gave her resignation to dayijaan as rajath will not say no to her. Dayijaan nodded, she asked her y have she not gave a cue of her ram's wife. Dayijaan often shared her concern about ram who is our relative who's wife absconded him. Priya politely replied "I dint know it was my ram, Uh..mr.kapoor when you talked of him and his wife more over every time I heard u , I used to feel ashamed of me to leave ram. I love him more than my life so I have to leave him for these two"tears rolled down her eyes. Priya asked how come ram is rajath's cousin

but rajath nor u never know am his wife.
Dayijaan heaved a sigh, Rajath and ram were cousin's we settled here. Though I don't know ur face I heard a lot abt u from ur saas. Rajath was not feeling well during ur wedding he is hospitalized, met with an accident. Dayijan spoke hmm he is not able to consume the old incident. Jyoti is the only one rajath loved she married some one else, OH ! am sorry dayijaan, rajath keeps himself so updated but I was thinking by that tendency might have ruled him to know about me,priya said. Priya rajath bura insaan nahi hai but Every time he faced failure. I wished u be my bahu, ur my bahu only but ram ki biwi rajath ki nahi. Dayijaan …u asked me many times but the reason is I cannot , I love ram truly its that life gave us this twist n turns. We r separate for each others good for him for my babies I walked off – which was the most witty step I took , I have been a dice in the players hand- priya cried.. what happened priya!.....priya cried holding her face in her palms while the old lady caressed her hairs to console her.
Dayi jaan " ….. cady shouted… uff these two na if pihu n ryna joins , u be with riya I will see……. Dayijaan left.. nodding her head priya turned to riya kissed her head.. thinking of the lady's question.. what happened, perfect lives slowly shattered. She recalled the most precious day, the promise the vow's the promise they made the biggest surprise of her life..she walked to the window thinking of the day ram gave her the surprise indeed ….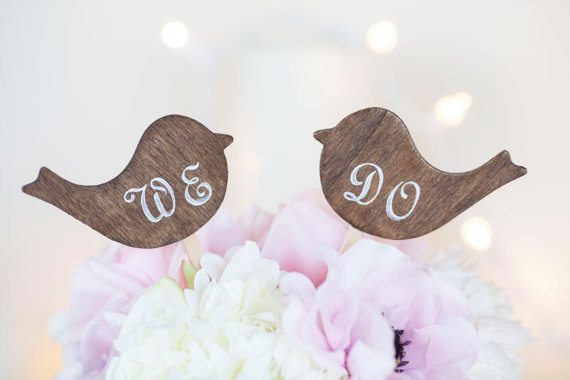 All about saying WE DO. a promise of life
She collapsed in couch seeing the card, yes he gave her the invitation,she felt a wretch in her heart. He is watching her from a corner. She blamed her fate for what happened. May be hearing the disparaged state of her he might have started disliking her. she consoled her self saying it ok u love him no matter if he loves u back or not , u love him and will always be his. The thought it self brought smile on her lips. Ram who is seeing all this silently felt bad as she cried.. he wanted to go to her hug her n say i love u more but na he can't go to her. he went to her with few shopping bags.. he showed her his suit- it was perfect it will suit u am sure u will look damn handsome n hot she poured genuine feeling and said sorry. He smiled
I will be looking irresistible na.. ram asked.
" i know i want to look best, my would be wife will love this who know she might kiss me the moment. Anyways i want to make her feel she married the best one" he was eager to see her reaction
Awww, yes she will dont worry , ram please excuse" she was not able to control her tears..
He hugged her the very moment he cannot withstand to hurt her more n more. She clutched his shirt, he sensed the dampness on the shirt.yes her tears soaked into his shirt. She broke the hug, wiped her tears gave him a faint smile. He pointed out where preparations were going on. He gave her a gift, this is the dress for u. Joe is my best man n ur my wife's brides' maid he requested her, being heavy heart she nodded thinking anything for u. The dress, she is surprised seeing wedding frock she liked she is confused before she guess something he shattered her "my darling's dress is much pretty this is simple". he gave her all those things she needed to carry herself in the dress [ her look is as simple as this pic ..]
Nisha came to assist priya , vikram and neha arrived. Vikram n neha smiled seeing priya. neha decorated priya. priya's mind lingered on those words his bride there is someone else ram loves. Neha complimented – wah priya u look like a bride so pretty .. just a veil is missing. priya looked herself in mirror yes she looked so beautiful but her smile is missing.. vikram asked priya to hold a beautiful boquet to hand over to ram's wife. She took it... soon she came out of the cottage she saw ram waiting for the women as a groom yes he is damn handsome. Vikram caught priya's hand and lead her few steps forwards while BG played the tune of

HERE COMES THE BRIDE.
Neha kept the veil to her hair. Ram 's is damn happy for his wedding, he could not here anything else nothing else is in his vision except her. his mind hummed "u look so beautiful in white" song.. [ listen this song , perfect lyrics a girl will dream to hear from her man ]
She approached near alter,

where he was waiting with the Pastor. She looked around saw the setup a beautiful wedding setup , a cool evening breeze from sea, the very place she and ram was one, she could see the burnt ash. She looked at all those smiling hearts, guests. She looked at him he smiled. She heard the ordained asking who is giving the bride to the groom. She shocked when vikram said.. " I priya's brother" she looked at vikram , neha assured her vikram noded his head. Yes , she confirmed that it was her, the bride and ram is marrying her beyond his families wish. Surprise, her best surprise in life..she felt elated and consumed. He is the only one in her life she praised her god for him. priya though –nani is right, mera prince, my ram is the man who is the white knight who will protect her from every possible danger. She smiled and bowed her blushing profusely.
"Who presents this women and this man to be married to each other" priest voice echoed in her ears.
" I her brother DO" vikram politely gave her hand in ram's.
While she left in be wilderness-is this true or a fairy tale. Prince will come search her bride and get marry ! Ram took her hand in his, marched to the alter, followed by the minister.
TWO Into ONE
She saw a table and 3 candles.. one bigger on in middle and two small ones on either sides-ram and priya to lit adjacent candles on either side and lite the center candle in unison as a gesture of their acceptance to this wedding. Her hand is shivering. He saw it. hold her hand and said. Priya with all my heart i want to be ur man , i love u alot... yes u were my beautiful bride i am talking of.. she smiled and blushed they did according to the reverends remarks.
NOW the main part.. they both stood face to face.. priya shyed, sudden surprise no shock, ram ! her wedding! She gathered courage and looked into his eyes with moist eyes, he replied with a smile and a happiness in his eyes, something taunted her, his words abt dadi, KK said. He understood her worry he uttered I will manage she smiled whispered thanku. Minister asked for any objections among the croud? Priya's mind lingered to 2 images her mom and sister she came to present when ram squeezed her hand gently.
"do u Ram kapoor willingly accept this woman to be your legally married wife?. Do u agree to support, love and care for her in good times and bad, in health and sickness, and in poverty or wealth until you are parted by death? If so please say I do" minister asked ram!
Ram looked straight in to her eyes said "I DO" it resonated in her ears as melody she is desperate to hear,

"do u Priya willingly accept this man to be your legally married Husband ?. Do u agree to support, love and care for her in good times and bad, in health and sickness, and in poverty or wealthuntill you are parted by death? If so please say I do" ........... minister asked Priya!
With the same intensity Priya said "I DO".. ram smiled at her.
MIN; i beleive that u both have rings to give ur spouse as a token of ur commitment and love?
Vik neha gave rings to them.
Ram AND priya repeated what minister said while they place the ring on each others ring finger.
"I GIVE THIS RING AS A SYMBOL OF NEVER CEASING CARE AND LOVE I HOLD FOR U"
PRONOUNCEMENT.......................
RAM AND PRIYA HAVE PUBLICLY MADE A COMMITMENT TO EACH OTHER AND HAVE EXCHANGED RINGS AS SYMBOLS OF THESE VOWS. NOW I AS MINISTER PRONOUNCE RAM AND PRIYA ARE HUSBAND AND WIFE BY AUTHORITY AND LAW OF THIS STATE.
The main part... SEAL the relation with a kiss.. ram is eager when the priest said "U MAY KISS THE BRIDE" he is initially exited, she smirked-why wont he! Everyone is watching holding their breath.
VIK: baby look at ram he is so exited will he really kiss her in front of us.
Neha: duffer, think u r watching a movie if u hesitate, its common now they are wife n husband.. dont kiss me if ur embarrassed.
V: what .. how does it relate to me and u.. mein tho ram..
Neha: shut up, u never care for me.. see ur shouting at ur pregnant wife.
Nisha: easy guys, its fine vikram... i was thinking ram is upto something else..
Ram took gentle steps towards her she shyed, he took out the thread of black beads, placed it around her neck. she looked at him. she felt his breath on her face. She closed her eyes. He pecked her lips simultaneously hooked mangalsutr. She felt delighted, Utmost happy. Now she has an identity as his wife. In midst of nature, while the five sacred elements of Hindu mythology witnessed the social wedding, they promised to each other.
I now present to u for the first time Mr. &Mrs. Ram kapoor.. every one clapped. Minister asked ram and priya to sign in the marriage registration. They are wife n husband legally. ........
Friends toasted, a lovely evening dinner went on well, every one retired to their paces leaving the newly wed space. Flood of question came to her when she saw him alone? Right from the scheduled cottage on beach, a shrewd business man who certainly had no leave's took a vacation is this Planned? Why dint he tell her. He is the obsolete destiny defined for her now they were one.
He hugged her from behind, she shrugged him off... Ram I need to know lot of things before we start new life.. care to ans?
In deed we have to know many things ! she came to out of the trance to normalcy, feebly said haa! R u ok he asked.! He took the same black beads from his pocket and decorated her neck. it is like drizzling on parched land. She had tears in her eyes. It was with me always. She looked at his eyes filled with tears, pain of the separation is evident with reciprocated in her eyes. She circled her arms around his neck brought his face closer kissed his forehead wiped his tears with kiss he pulled her close to him his breath fanned on her skin, she closed the gap between their lips. It was peaceful,no one else but they were alone while kids slept in peace. They were in some other place , celestial place full of love and passion, passion ruled over their senses consuming each other exploring each other it became wild as a tiff between prey and predator,difficult to find who is prey and predator.
(((((((((((SMAASHHH))))))))
They came out of the love land being careful parent she looked at kids, nothing in this room. Priya stared out of the window, ram caught her view. RAJATH! .. she clasped his shirt in fear. Frightened at what they saw, rajath! She never know a him as this, ram stood perplexed! Rajath? Was this the reaction seeing them? Something else bothers rajath? He came to the window crushing a glass in his hand. He smiled seeing the couple? Waved his wounded hand faking his pain.
"HE din't see us! Dont worry, am sure he is in big mess, i will take care. Be with kids haa," ram rushed out.
sorry friends am very late i want to do this update perfect but it is out of my space. it is not the frame how I wanted this wedding to be. please forego all my mistakes as am still learning. I hope u will like this update. do not forget to place a comment and press like press the link following the note.
http://www.india-forums.com/forum_posts.asp?TID=3690561&TPN=100&#p99373514
TATA
waiting for ur feedback